Choose a Service Team That is Dedicated to Serving You
When you come into the service center at Crews Subaru of Charleston, located at 8261 Rivers Avenue in North Charleston, SC, we guarantee that you will have an excellent customer experience. The service team at our dealership is committed to our customers, and we pull out all the stops in order to provide you with great customer service, as well as superb auto maintenance and repairs. We have a pet-friendly lounge with all the snacks, drinks, and coffee you could want as you wait. There is also a shuttle service, and loaner cars, available if you need to go somewhere while we do the work on your vehicle.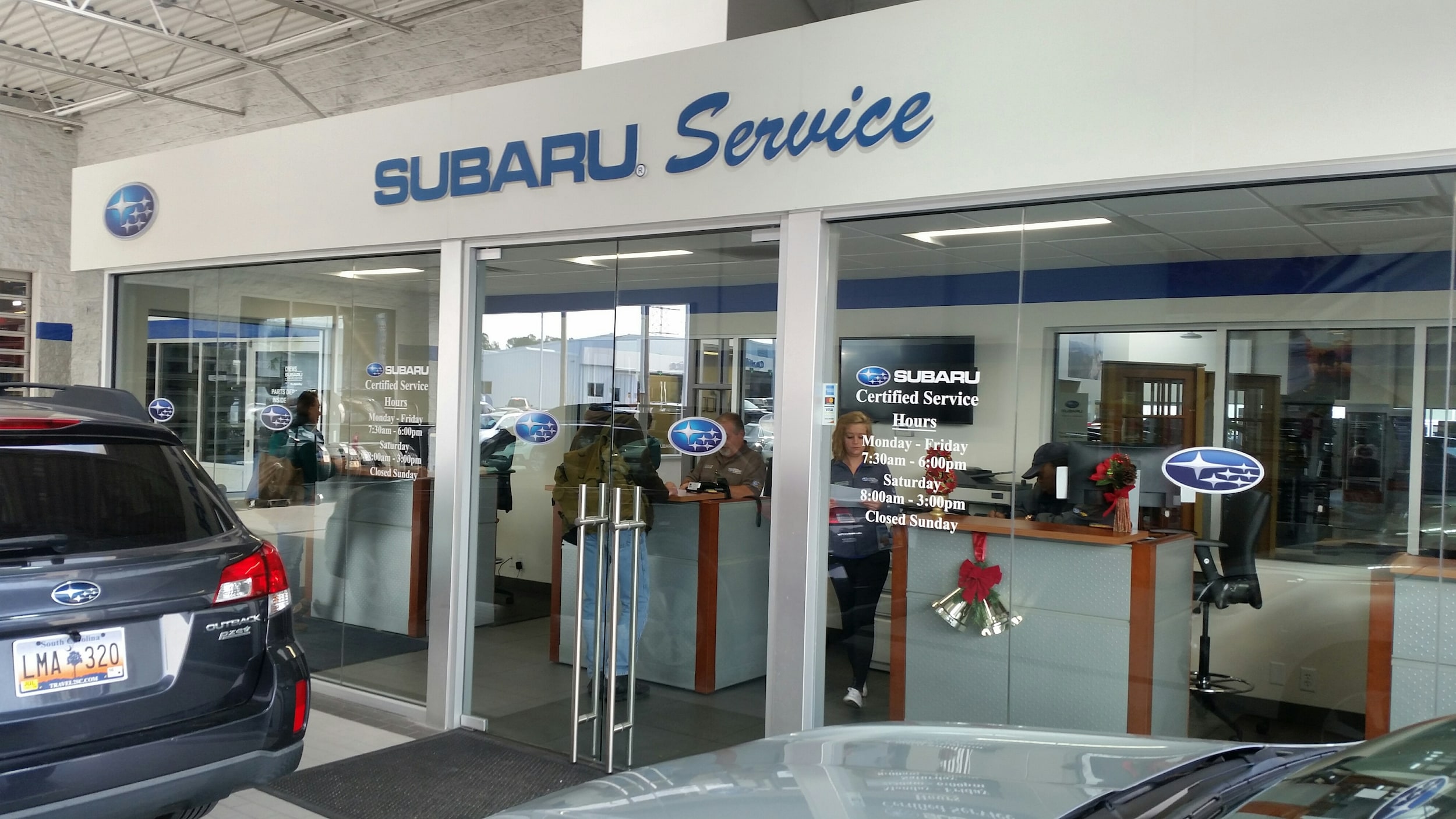 Crews Subaru of Charleston Can Handle Any Auto Service or Repair
The service technicians at Crews Subaru of Charleston are factory-trained and Subaru-certified. This level of skill and experience means that you can bring any vehicle or issue to us. Our service techs will use all the resources at their disposal to make short work of the problem. Below are just some of the common issues our service center can address.
Learn More About Our Subaru Certified Technicians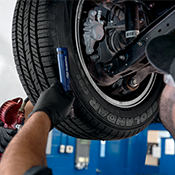 Tire Installation
Making sure you have a good set of tires on your car is key to its safe operation. Our service team can install a new set of tires for you in our service center.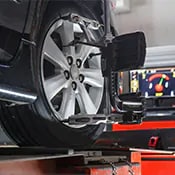 Tire Rotation and Wheel Alignment
Routine tire rotation is a vital part of making sure that your tires wear evenly. Wheel alignment also makes sure that your tires wear evenly and that you are getting the best ride and fuel economy. We can assist you with both needs.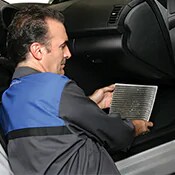 Air Cabin Filter Replacement
Getting your cabin air filter replaced makes sure that pollutants and other nasty particles don't get into the cabin of your vehicle. The service techs at our dealership can make sure that your air filter is replaced if it is clogged.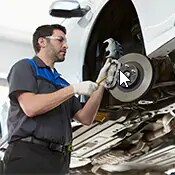 Brakes
Our service technicians can inspect your brake system to make sure that it is ready to bring your vehicle to complete stop. We can replace any components in your brake system that are worn.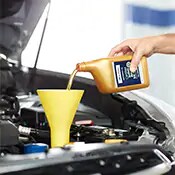 Oil Changes
When you change your oil at the proper intervals, it can help prolong the life of your engine. Come to our dealership to get your oil changed.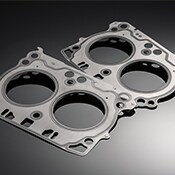 Gasket and Timing Belt Replacement
Replacing worn gaskets and seals ensures that your vehicle won't get any leaks that end up causing damage to other components of your car. Our service technicians can inspect your seals and gaskets to see if they need replacing.
Get the Benefit of Express Service
Crews Subaru of Charleston, in Charleston, SC, has an Express Service option that requires no appointment. If you are a driver who doesn't have time to set an appointment, it may help you get some of your vital car services done. Oil changes, tire rotations, bulb replacements, and battery inspections are just some of the jobs you can get done in our Express Service bays.
If you have a major car service or auto repair you need done, contact the service center at our dealership today to schedule your appointment. We will show you why so many people in the area choose to service their vehicles with us.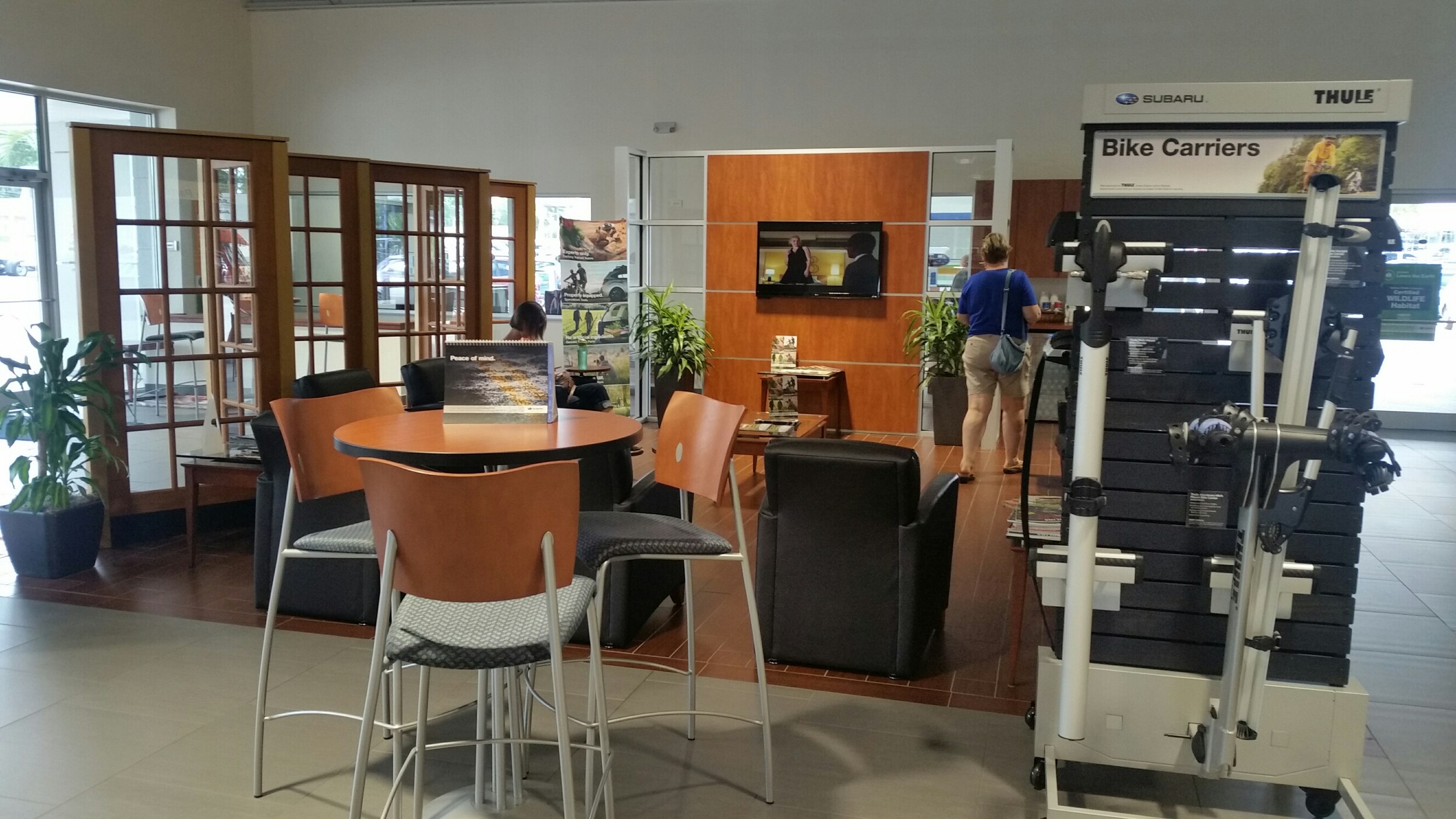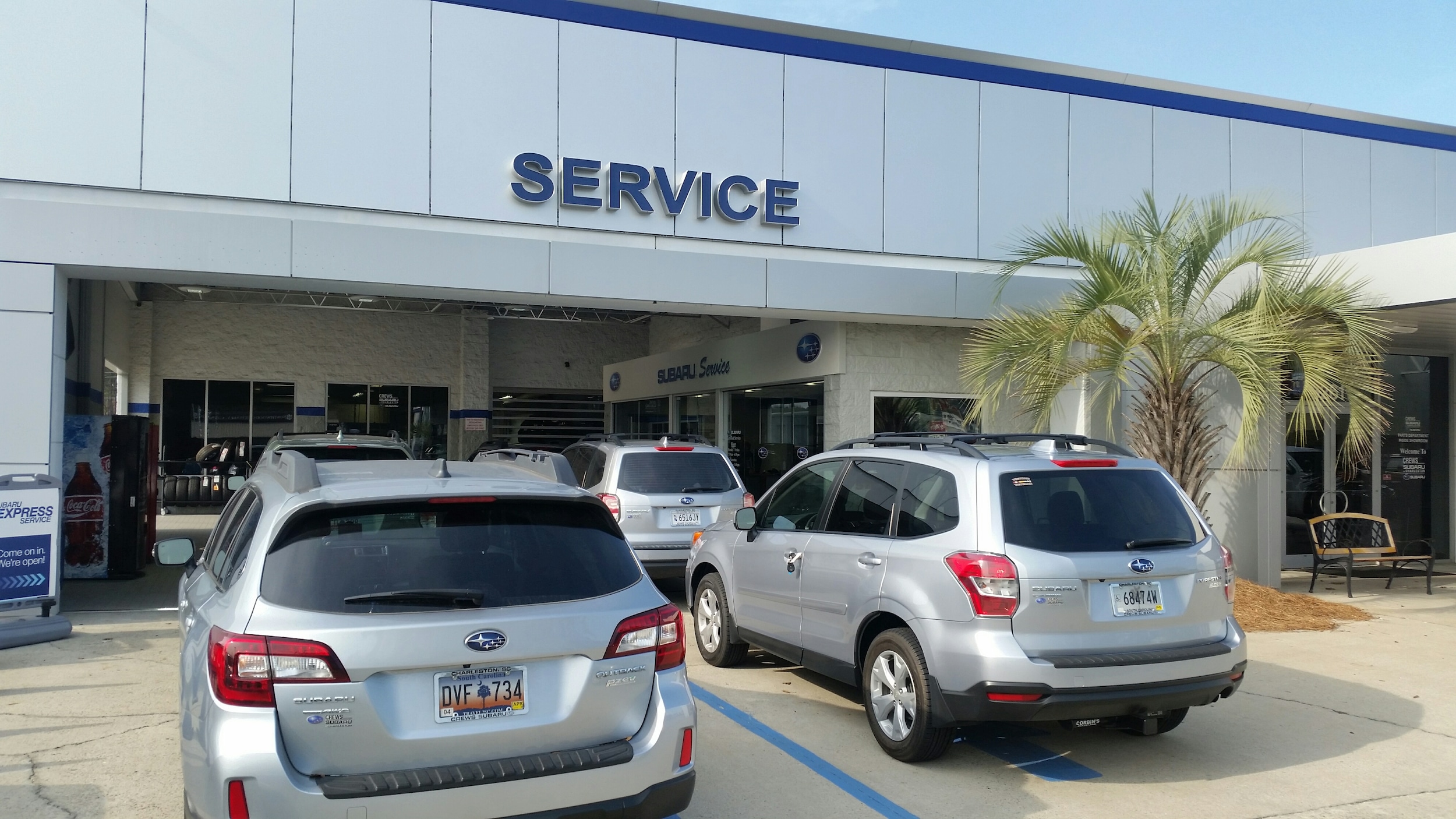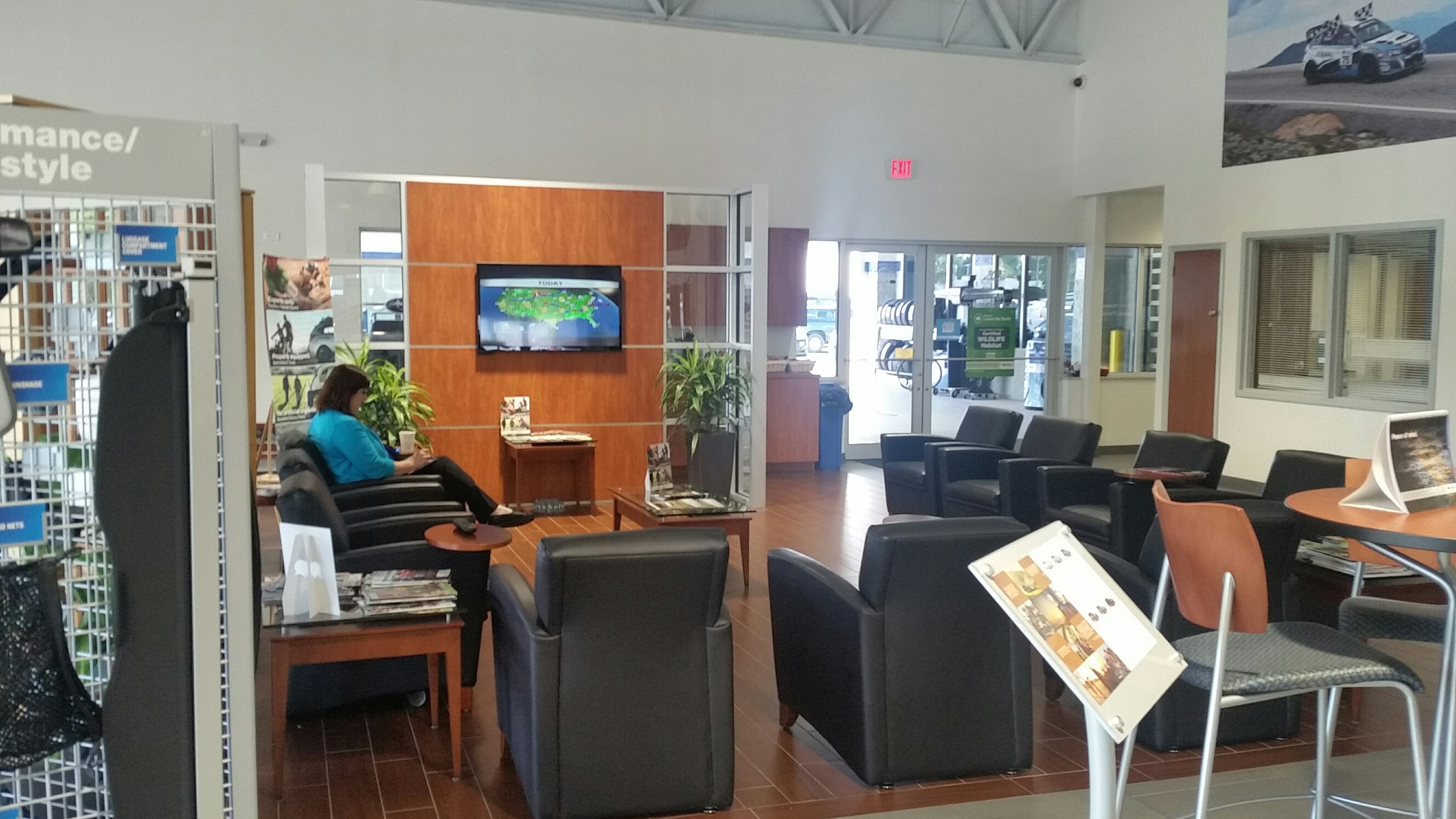 Crews Subaru of Charleston

8261 Rivers Ave
North Charleston, SC 29406