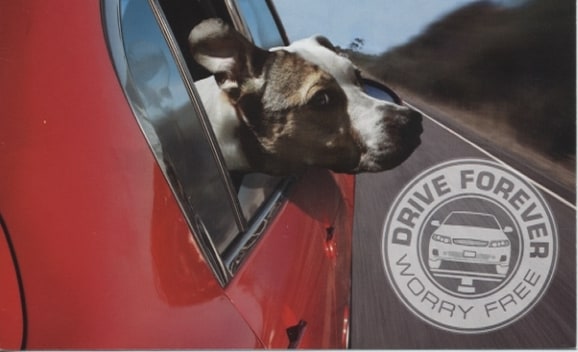 Complimentary Lifetime Powertrain Warranty Protection from Crews Subaru of Charleston
One of the biggest hang-ups that drivers experience when buying a used car in North Charleston, Mount Pleasant, Hanahan, West Ashley, and Summerville is the concern of longevity--nobody wants to purchase a car only to have the engine clunk out a few thousand miles later. That's why we thoroughly inspect all of our pre-owned vehicles before sale, and why we're proud to offer the Drive Forever Warranty.
This exclusive warranty covers the engine and transmission on each of our eligible thoroughly-inspected pre-owned vehicles forever.  That's right… forever!
The warranty is available on eligible used vehicles--with 100,000 miles or fewer and less than 10 years old--inspected and sold by Crews Subaru of Charleston. Coverage begins immediately, as soon as you buy the vehicle, and extends for the life of the vehicle as long as you own it. Unfortunately, this warranty is not transferrable.
What Does the Warranty Cover?
This limited powertrain warranty covers all internally lubricated parts within the engine and transmission (excludes seals and gaskets). Namely, for the engine: Cylinder block and cylinder head and all internally lubricated parts, turbocharger, supercharger, harmonic balancer, timing gear, chain and belt, timing cover, intake and exhaust manifolds, valve covers, oil pan, and engine mounts. For the transmission: Transmission case and all internally lubricated parts, torque converter, flywheel/flex plate, vacuum modulator and transmission mounts.
As you can see, coverage is impressive--and it's for life.
Why is the Crews Subaru "Drive Forever" Warranty Such a Big Deal for Charleston Drivers?
Though your vehicle was designed and engineered to be long-lasting, there's only so much that simple metal can do--but that's why the used car team at Crews Subaru of Charleston decided to create  our industry-leading pre-owned vehicle warranty.
When you buy a qualifying used car from our dealership serving North Charleston, Mount Pleasant, Hanahan, West Ashley, and Summerville, you'll immediately receive the peace of mind that comes along with a rigorously-inspected, high-quality pre-owned truck, SUV, or sedan.
The perks:
No yearly limits
No mileage limits
Full confidence when purchasing a used car with less than 100,000 miles
Completely free for you
Immediate coverage
Additional extra coverage
Contact the team at Crews Subaru of Charleston or give us a call to learn more about the warranty and what it covers, and about our huge selection of great used cars in stock.

See contract for details.
- A Limited Warranty -