The 2022 Subaru Love Promise Customer and Community Commitment Award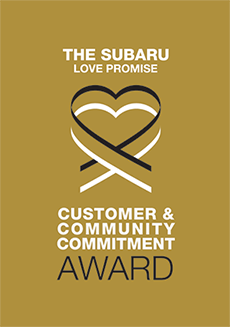 We've been nationally recognized for our dedication to our customers, our community, and the Subaru Love Promise.
We're honored to receive the 2022 Subaru Love Promise Customer and Community Commitment Award. This award nationally recognizes elite Subaru retailers who provide an exceptional customer experience at every interaction with Subaru. These retailers have also demonstrated an outstanding commitment to supporting passions and causes in their local communities in important areas such as the environment, community, health, education, and pets.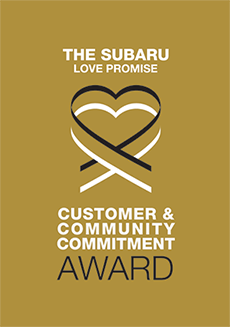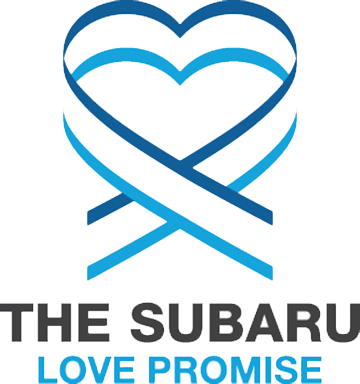 What is the Subaru Love Promise?
Subaru and our retailers believe in making the world a better place and the Subaru Love Promise is our vision of respecting all people. This is our commitment to show love and respect to our customers and to work to make a positive impact in the world.
How is Crews Subaru of Charleston dedicated locally to the Love Promise?
The Subaru Love Promise was a part of the Crews Subaru DNA from the very beginning, starting at the top with owner Robert Crews and GM H. R. Hicks. A firm commitment each and every day to do what is right for our community and to give back at every opportunity. Our Love Promise can be seen in various partnerships with local charities and non-profits. We're grateful for the opportunity, not only to be a part of our community, but to serve it as well.
Charleston Animal Society, Hallie Hill Animal Sanctuary, Pet Helpers, Dorchester Paws, Berkeley County Animal Shelter
TerraCycle, Charleston County Parks & Recreation, SC Aquarium Turtle Rescue and release, Coastal Conservation League, Save the Light - Morris Island Lighthouse, Daniel Island Park Day, Palmetto Pride Beach Sweeps
Nexton Elementary School, Trident Literacy Program, Cradle to Career Initiative, Hanahan Elementary, Pepperhill Elementary, Wando High School, Charles Towne Montessori, Pattison Academy, Sullivan's Island Elementary, Charleston County Public Library - Friends of the Library
One80 Place, Ronald McDonald House of Charleston, Carolina Youth Development Center, East Cooper Meals on Wheels, Dragon Boat Charleston, Surfer's Healing for Autism, Charleston Moves, East Cooper Community Outreach, Low Country Food Bank, Meals on Wheels of Charleston, Palmetto Military Support Group
MUSC Children's Hospital & MUSC Hollings Cancer Center, Leukemia and Lymphoma Society, Ryan White Wellness Center, American Red Cross Blood Drives, Camp Happy Days, Make A Wish SC, MUSC CDAP programs, Favor, Shawn Jenkins Children's Hospital, She Tris Triathlon Series
Love Promise Stories from Crews Subaru of Charleston
Subaru and Crews Subaru of Charleston believe in making a positive impact on the communities in which we live and work. We uphold that belief through our Love Promise Community Commitment. Every month, we select inspiring stories from customers and partners from around our area who strive to support our collective commitment and feature them here
Christmas in May - alix t
Santa made a visit to the Ronald McDonald House of Charleston a few weeks ago, but he sure looked an awful lot like our friend Robert Crews. And Ken French was with him! And they brought with them an amazing check for over $86,000 from the Subaru Share the Love Event!! You can imagine how excited we were, and they didn't stop there. Robert offered a $10,000 matching challenge for anyone donating to our mother's day fundraiser. Our wallet is now $28,000 fuller. We just wish they'd brought the reindeer..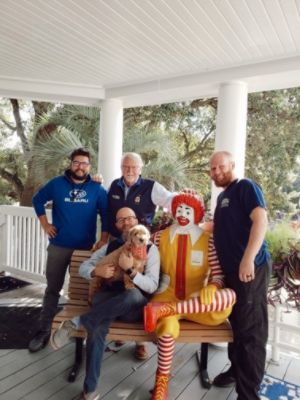 ---
Crews Subaru & Crews Chevrolet - Red Cross Warriors for the Charleston Community - Kara B
Crews Subaru and Crews Chevrolet are truly warriors for our community. e at the Red Cross are responsible for 40% of the nation's blood supply to keep the shelves stalked and ready to go. During the heat of the pandemic, we faced a crucial shortage due to many more people needing transfusions. Crews never waivered to support our mission to collect lifesaving blood - Even with hosting two drives a month! Ken and Robert are the kindest hearts, and we truly are grateful to work with such wonderful people. They not only see the needs of the community, they respond to the best of their ability by helping hand in hand! We, as well as the people impacted, could never express our gratitude enough for the compassion and genuine heart Crews gives to the Charleston Community.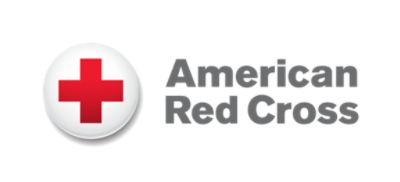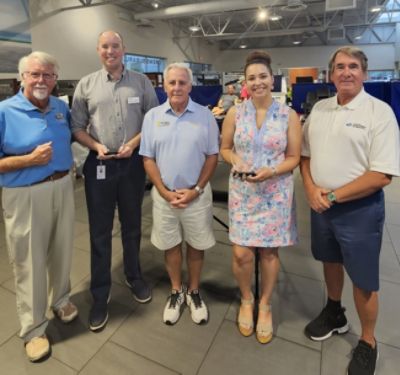 ---
Love at First Sight! - Kay H
Chris and his black lab Luther were inseparable. If Chris went to appointments, the grocery store or for a roll down the street Luther was always by his side. I passed Chris daily on my way to work, sitting in his wheelchair in his front yard with Luther! He always waved and smiled at the cars going by. Chris had raised his best friend from 6 weeks old and taught him commands to help him with his daily life and to be a good companion. Even though he wasn't a certified service dog, that is exactly what he was to Chris. He was so smart and knew intuitively that when Chris dropped something he needed to pick it up for him. Our Pets For Life Team entered Chris and Luther into our assistance program and were working with Chris to keep Luther healthy, supplying him with flea medications and treats, food, and love. During 2020 and 2021 at the beginning of the pandemic, we noticed that Luther was slower to rise and began having a hard time getting up the ramp at Chris's house. Eventually, at the beginning of 2022, I noticed Chris sitting in his wheelchair alone. I was afraid to stop and ask about Luther. I finally got the courage to stop to talk to Chris. He was really depressed; his companion of 14 years had passed away. He said the hole in his heart was way too big to ever find another dog to fill it. He thought about maybe fostering a dog. I kept that in mind and began the search. Months went by and the perfect dog to fit Chris's lifestyle never came into the shelter. Finally, when I was transporting a senior dog named Pickles to our weekly TV and radio spots in our Crews Subaru Outback, I realized that he might be the one for Chris. He was big like Luther and easy-going. I swung by to see Chris and opened the back of the car to show him Pickles. It truly was love at first sight. Chris began to cry and Pickles leaned into him as if to comfort him. After Pickles met Chris, he never took his eyes off of him. The first thing Chris did was to change his name to Buddy. He said Pickles just didn't fit. Buddy is so intelligent he immediately picked up on the fact that Chris needed help and surprises him every day with how smart and loyal he is. Chris said he is a perfect companion. Thanks to Crews Subaru and Subaru National for helping me to make this love match happen. Without the support of having our Subaru Outback to transport animals to events and media spots and without the sponsorship through the annual Subaru Loves Pets and Make a Dogs Day campaigns, we couldn't save dogs like Buddy and people like Chris!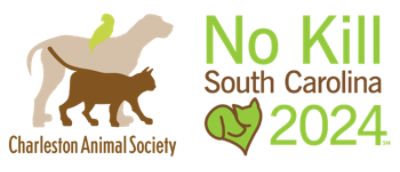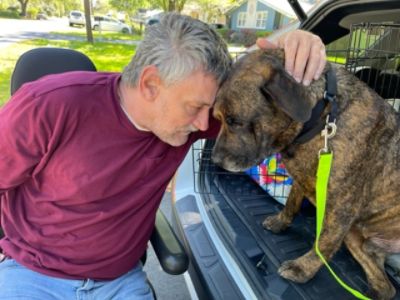 ---
That's a Wrap! - Sarah V
Crews Subaru of Charleston has been a long-time friend to East Cooper Meals on Wheels—12 years of working together to feed the homebound. A few years back we were lucky enough to be the only Meals on Wheels organization in South Carolina to receive a brand new Subaru Outback to support our meal delivery program. After many years of driving the roads of Mount Pleasant, Daniel Island, Sullivan's Island, Isle of Palms, Cainhoy, and Wando, the wrap that came on the vehicle was starting to peel. We reached out to Crews Subaru to get recommendations on who we should get a quote from to have it replaced, and they wouldn't hear of it. Crews helped us work on a design, facilitated getting the wrap replaced, and delivered our refreshed vehicle to our office when it was done…all at no charge to East Cooper Meals on Wheels. Crews Subaru is more than just a car dealer, as evidenced through their ongoing commitment to supporting Meals on Wheels and other causes in our community. Our Subaru Outback is looking great and out on the road regularly. It's wonderful to be able to make a great first impression on so many people and remind them that we're here to serve anyone in our community who becomes homebound.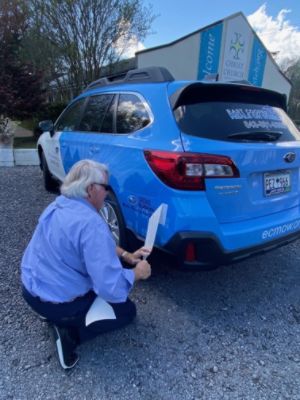 ---
They did save a life. - Vicki B
Dear Subaru Team - I'd like to share something with you all that is very close to my heart and I'd like you to hear. At the first of this year (or in the fall), you had one of your blood drives. We bought a Subaru from you a few years ago, and as my husband likes to donate blood, he came to the dealership from West Ashley. He was told he could not donate because his iron was low. He spoke with his internist about it and we added more iron rich foods to his diet. No change - so more tests. As it turns out, Don has multiple myeloma - a blood cancer. We are hopeful about his future & he is in good hands at Charleston Oncology. It was Stage 1 when they found it. Thanks to your giving attitude toward the community, my husband's cancer was caught early, and may have saved his life. Sounds dramatic, I know, but it is the small things that can mean so much. I was driving a company van on a sales call in Charlotte and when I returned to the office, one of my colleagues told me a man had called and said that because of a traffic decision that I made, he and his daughter avoided a terrible accident. She said it gave him a chill and I'll always remember what it meant to me that he called. I'm writing you. Ken called from Crews and asked about posting this story on the Love Promise page. He shared that since April of 2020, Crews Subaru has held 34 Blood Drives in their showroom, collecting over 1,45 units of life-saving blood, impacting well over 3,300 people. My story is about saving a life of someone that couldn't give, and it was an early sign. Ken said they were more than a car dealer. I couldn't agree more. We see your community support all over town. Now you know how you made a difference for us.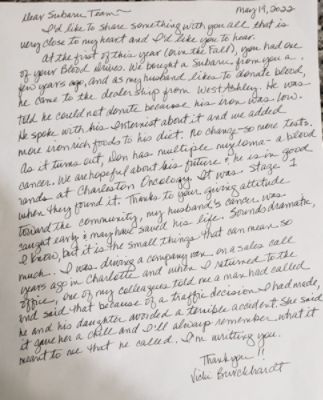 ---
Our Most Valued Wish-Granting Partner - Kea W
Crew Subaru is more than a car dealership – they are true champions for wish kids in the Lowcountry, always helping to bring hope and joy into their worlds when they need it most. On Saturday, the team at Crews Subaru joined volunteers from Make-A-Wish South Carolina to grant Jaice's wish for a Play Station 5 and other electronics. It was a beautiful day to celebrate and support Jaice and we couldn't be more grateful for their generosity, going above and beyond to make his wish day extra special – from having an entire spread of all of his favorites, surprising him with wish enhancements like a gaming chair, gift cards, and Pokemon toys, to saying those life-changing words "Jaice, your wish is granted!" To everyone at Crews Subaru, your kindness and generosity makes such a difference for kiddos like Jaice, giving them joy, strength, and a piece of their childhood back. Please know how grateful we are for your continued support – together, we are transforming lives for local kids, one wish at a time!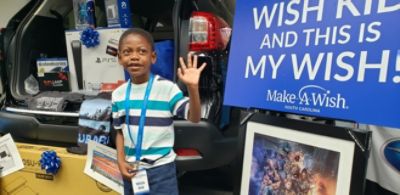 ---
Thank You! - Lowcountry Food Bank - Brenda S
Our amazing partners at Crews Subaru continually go above and beyond what they need to do as good corporate citizens. Recently, they produced commercials for several local nonprofit organizations that have been airing on local TV and radio stations for over a month. These commercials give us the opportunity to tell our story and reach thousands of viewers/listeners who may not otherwise know about us. Since the COVID-19 pandemic wreaked havoc on our local economy, many of our neighbors have experienced food insecurity for the first time in their lives. Crews Subaru stepped up to the plate and helped provide food to thousands of people who were in great need. Even though the economy is gaining speed and we are seeing a decrease in food insecurity rates, there is still great need in our community. Once again, Crews took the lead and provided Lowcountry Food Bank with a $10,000 matching gift challenge on Earth Day - April 22, 2022. Holding this challenge on Earth Day provided both Crews Subaru and Lowcountry Food Bank the opportunity to talk about our commitment to the environment and the sustainability initiatives we are taking to be good stewards of the Earth. Our amazing community rose to the challenge and in less that 18 hours met the $10,000 goal! The total impact of this challenge was over $23,000! Lowcountry Food Bank truly appreciates our partnership with the Crews Subaru Team. Robert Crews, Ken French and HR Hicks have built a fantastic, caring team. They are truly More than a Car Dealer!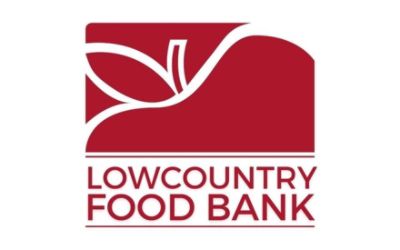 ---
Thank you Crews! - Danielle Z
Crews Subaru helped Dorchester Paws to brand our transport van so that we can continue to spread our mission throughout the Low Country and out of state, for animal transports. We are so thankful as we try to bring recognition to the lives of so many that need homes!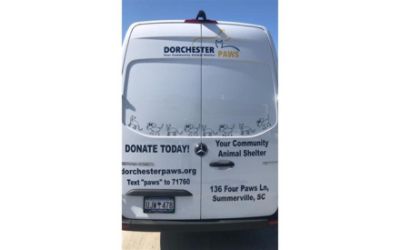 ---
Amazing Community Support! - Beth K
As Crews Subaru continues to celebrate their much-deserved award, the "2021 National Subaru Love Promise Retailer of the Year," Charleston County Parks is honored to recognize them at many of our events, like Yappy Hour at Wannamaker County Park. We are so fortunate to have a local dealership support us and so many worthy organizations in the Lowcountry. Cheers to Robert Crews, HR Hicks, Ken French and staff for fostering a love for the community, especially during the recent trying years. We value our partnership with you and truly admire your ongoing "Love Promise" campaign. Please continue to shine bright and be the #1 retailer we all admire and cherish. Thank you and keep up the amazing work!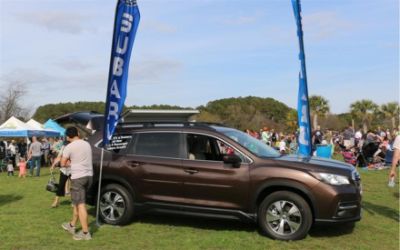 ---
Celebrity Paws in the Park is a Smashing Success! - Kay H
Celebrity Paws in the Park is a Smashing Success for Charleston Animal Society's Lifesaving Work Thanks to Presenting Sponsor Crews Subaru, Animal Planet Star Travis Brorsen, Thousands of Runners, Walkers and Dogs. They all Joined Forces on March 19th to Raise Almost Half A Million Dollars. They ran, walked, jumped, and swam! Over 2,500 people and their pets turned out to raise funds and awareness for Charleston Animal Society on Saturday, March 19, 2022, at Riverfront Park for Celebrity Paws in the Park presented by Crews Subaru. The event raised a gross total of $489,000 with cash and in-kind donations to support the lifesaving work of Charleston Animal Society. Upwards of 20,000 animals will turn to the organization for caring, compassion and hope this year alone. A total of 497 runners and walkers participated in the 5K "Race for the Rescues" or a leisurely "5 K-9" fun run with their dogs to kick-off the beautiful day. City of North Charleston Mayor Keith Summey, the Honorary Chair for Celebrity Paws in the Park, was on hand with Joe Elmore, CFRE, CAWA, President and CEO of Charleston Animal Society, with a remembrance of why the crowd had gathered, by ringing a bell to memorialize the 332 animal victims of cruelty and violence so far this year. During the event 229 dogs and cats received over 400 free vaccinations at Celebrity Paws in the Park. Pet microchip company 24 PetWatch provided free chip scanning and microchip insertions for pets at the event. Celebrity Paws in the Park hosted canine athletes from around the United States in the famous "DockDogs®" dog diving competitions at the event's Canine Sports Arena sponsored by Fetch Pet Health Insurance. Non-professional canine athletes enjoyed running the Swift Paws lure course and participating in obedience and agility trials with Charleston Dog Training Club. - more - Two stage shows with "Travis & Friends" taught kids how to be their best selves around dogs. Animal Planet star, celebrity dog trainer, and winner of the hit reality show "Greatest American Dog," Travis Brorsen, performed live on stage with his canine friends for these fun-filled educational segments. Travis built his career on sharing what he has learned about creating a positive learning environment for dogs and building relationships between them and their families based on friendship, kindness, and compassion. "We took expertise from my show 'My Big Fat PetMakeover' to create an exciting Couch to 5K Training Program, sponsored by Roper St. Francis Healthcare where people worked with their dogs to get fit together with the goal of participating in the 5K fun run or walk," Brorsen said. An unbelievable 39,328 people were reached with the "Couch to 5K Training Program" video content between January 1st and March 19th. Without the tremendous support of our friends Robert Crews, HR Hicks and Ken French at Crews Subaru and our community, we would not be able to save so many lives.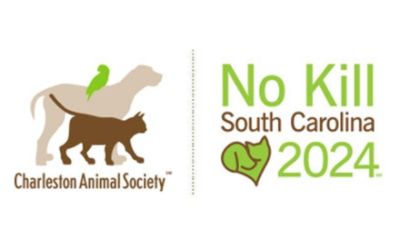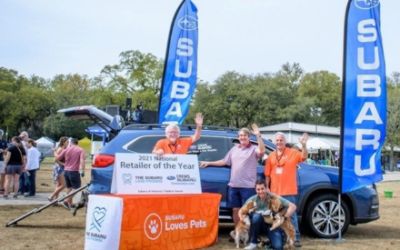 ---