The 2022 Subaru Love Promise Customer and Community Commitment Award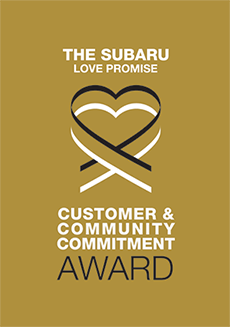 We've been nationally recognized for our dedication to our customers, our community, and the Subaru Love Promise.
We're honored to receive the 2022 Subaru Love Promise Customer and Community Commitment Award. This award nationally recognizes elite Subaru retailers who provide an exceptional customer experience at every interaction with Subaru. These retailers have also demonstrated an outstanding commitment to supporting passions and causes in their local communities in important areas such as the environment, community, health, education, and pets.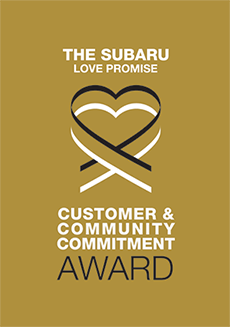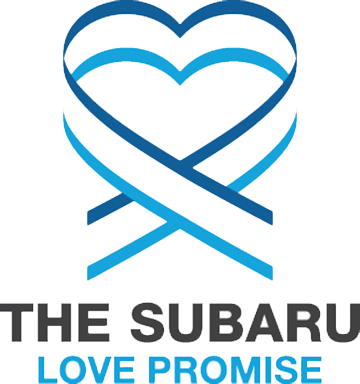 What is the Subaru Love Promise?
Subaru and our retailers believe in making the world a better place and the Subaru Love Promise is our vision of respecting all people. This is our commitment to show love and respect to our customers and to work to make a positive impact in the world.
How is Crews Subaru of Charleston dedicated locally to the Love Promise?
The Subaru Love Promise was a part of the Crews Subaru DNA from the very beginning, starting at the top with owner Robert Crews and GM H. R. Hicks. A firm commitment each and every day to do what is right for our community and to give back at every opportunity. Our Love Promise can be seen in various partnerships with local charities and non-profits. We're grateful for the opportunity, not only to be a part of our community, but to serve it as well.
Charleston Animal Society, Hallie Hill Animal Sanctuary, Pet Helpers, Dorchester Paws, Berkeley County Animal Shelter
TerraCycle, Charleston County Parks & Recreation, SC Aquarium Turtle Rescue and release, Coastal Conservation League, Save the Light - Morris Island Lighthouse, Daniel Island Park Day, Palmetto Pride Beach Sweeps
Nexton Elementary School, Trident Literacy Program, Cradle to Career Initiative, Hanahan Elementary, Pepperhill Elementary, Wando High School, Charles Towne Montessori, Pattison Academy, Sullivan's Island Elementary, Charleston County Public Library - Friends of the Library
One80 Place, Ronald McDonald House of Charleston, Carolina Youth Development Center, East Cooper Meals on Wheels, Dragon Boat Charleston, Surfer's Healing for Autism, Charleston Moves, East Cooper Community Outreach, Low Country Food Bank, Meals on Wheels of Charleston, Palmetto Military Support Group
MUSC Children's Hospital & MUSC Hollings Cancer Center, Leukemia and Lymphoma Society, Ryan White Wellness Center, American Red Cross Blood Drives, Camp Happy Days, Make A Wish SC, MUSC CDAP programs, Favor, Shawn Jenkins Children's Hospital, She Tris Triathlon Series
Love Promise Stories from Crews Subaru of Charleston
Subaru and Crews Subaru of Charleston believe in making a positive impact on the communities in which we live and work. We uphold that belief through our Love Promise Community Commitment. Every month, we select inspiring stories from customers and partners from around our area who strive to support our collective commitment and feature them here
Feeding the Lowcountry - Brenda S
Twice in the past month, Crews Subaru has stepped up to help feed those who are food insecure in the Lowcountry. On October 25, Crews hosted a conference for Subaru of America marketing managers and as part of the conference, they wanted to volunteer at one of their partner charities. They chose the Lowcountry Food Bank and had over 40 volunteers in the volunteer center packing CSFP boxes for local seniors who are enrolled in the program. In supporting this volunteer opportunity, Subaru of America made a gift of $1,500 to Lowcountry Food Bank and in true fashion, Mr. Crews matched it with another $1,500! The second amazing gesture made by the Crews Automotive Group was on Veterans Day. We are blessed to be neighbors of thousands of veterans who call the Lowcountry home. Unfortunately, there are too many veterans who struggle with food insecurity. At Lowcountry Food Bank, we have several programs that provide nourishing food to our veterans in need. Crews Subaru and Crews Chevrolet together made a $10,000 matching gift challenge to our supporters to raise another $10,000 to support our targeted veterans programs. The Crews Team sent out emails to their customers and we sent out an email announcement to our donors announcing the challenge. Those first emails went out the afternoon of November 10. The $10,000 goal was met by 8:30 p.m. that night! The campaign ran through midnight on November 11 and by the end, the campaign raised over $24,000! With the matching gift from Crews, the combined total impact was over $35,000! This is the type of commitment Crews makes throughout our community through many different organizations. We are fortunate to have Robert Crews and the Crews Team serving our community and making it a better place. They are truly "More than a Car Dealer." They are pillars in our community setting a wonderful example for others!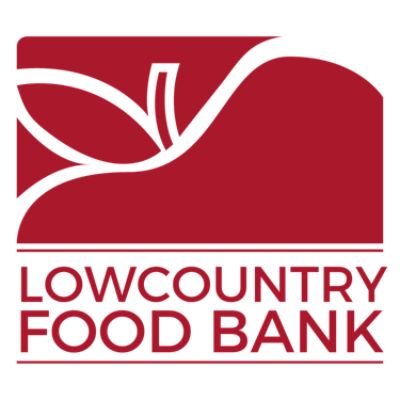 ---
Dog Day Afternoon Support - Beth K
In September Charleston County Parks hosted their annual Dog Day Afternoon at all three waterparks - Splash Island, Splash Zone and Whirlin' Waters. All three events were successfully fun and attracted a total of 1,600 dogs and over 2,200 two-legged owners. This event couldn't have been possible without Crews Subaru's sponsorship support. Our long-time partnership with Crews Subaru is never forgotten and forever appreciated. With their love and care of giving back to the community, Charleston County Parks is able to provide recreation for all in your county parks. Words of thanks aren't enough but sharing testimonies like this one proves how fantastic Crews Subaru is to everyone! Thanks for all you do for our community, for our pets!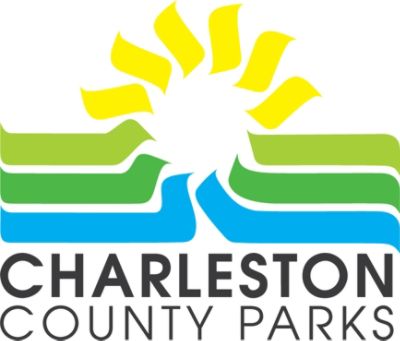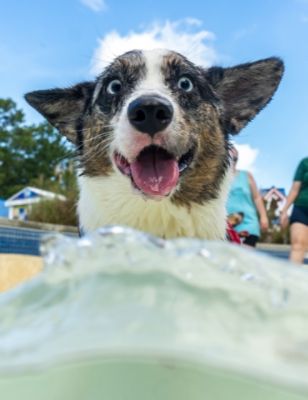 ---
Lily - A Love Story, For Sure! - Ron B
The first doggie starring in this story had been a faithful and loving family member, rescued as an emaciated stray by our son 15 years earlier. Her passing July 5 created a void, and as we planned to adopt another rescue, the news of Lily broke. This tiny three-month-old puppy had been found in a plastic container on a back-woods trail, barely conscious, whimpering softly from severe skull fractures. Lily apparently had been left for dead. The shock of how and why any human would mistreat any animal in this manner was the jarring headline of the day, for sure. But this was no ending for Lily, it was the beginning of a love story – of fate, of dedicated humans who would not give up their efforts to save this pup, and the joyous blessings for our family. Our son Steven was 16 in 2007 and a star competitive swimmer on his way to pool practice when he noticed a hungry and mangy stray mixed-breed puppy wandering our neighborhood.  He proposed with some emotion that we try to "save" this doggie.  An emergency trip to the veterinarian created an uncertain recovery plan, but after many months of treatments, the puppy was thriving as a loveable family pet.  His brothers and friends began to call Steven the "Star" for his athletic achievements and for saving that little stray puppy.   But in 2013, out of school and in his first job as an IT transport specialist, Steven died in a tragic industrial accident. We were devastated!  His little rescue dog then became a constant and happy reminder of our son, a young man who cared about – and for – animals.  Steven really was a "Star", and there are many stars displayed in our home. We were blessed to help foster Lily through her uncertain recovery care and then to formally adopt her. She has become the energetic replacement for Steven's rescue.  Lily is a smile-producing force of nature, so smart, so cute, so personable – a tail-wagging definition of boundless unconditional love. She's photogenic, too! But the joyful blessings she brings to our family extend to the broader community that has rejoiced over her survival. Lily's fate affirms the caring professionalism of the Animal Society and its veterinary teams who nurtured her from a trash bin to a puppy adored by our family and the Greater Charleston community. Her story reminds us that caring for animals is a calling of humanity. And we shall always remember the afternoon we brought Lily home. We noticed the pink collar the Animal Society team had placed around her tiny neck. A small star dangled. Lily will always be a "Star" for our family, framing loving memories of our son and the lovable pet he brought to us in 2007.   And Lily's story will validate the heroic works of animal protectors all over our nation, who promote one simple message - love the animals, they will love you back, unconditionally. Thanks to our partnership with Crews Subaru of Charleston and Subaru of America, Lily was featured as one of our Subaru Underdogs during Subaru Loves Pets Month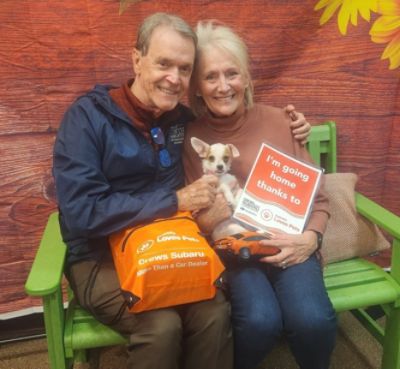 ---
Crews Subaru Supporting Women's Wellness & Community - Sarah H
We are a small business that puts on short distance, beginner friendly triathlon events for women. Ken French and Crews Subaru have been our title sponsors since 2019 and we could not be more grateful for their support. The generosity and energy of Ken and the Crews team is above and beyond. We're able to provide top notch events that bring women from all walks of life to start putting themselves first. Most of our participants are in their 40-50's and have never participated in a triathlon before. Ken always kicks off our events with a warm welcome and an encouraging talk. He then cheers everyone on until the very end of the triathlon. We are so proud of this relationship and hope to continue it for many years to come.
---
More than a car dealer. - Ed & Janette E
Thank you and the Crew's Team for your support and the Subaru Love Promise. Your team has hit two of the organizations my wife and I either volunteer for or support. Our Forester is used for transportation at Metropolitan Community Church Food Bank to bring people in on Wednesdays to work the food bank or transport the supplies from the Low Country Food Bank to our church to distribute. This usually includes 200+ pounds of meat and what is available in produce as we have had a 71% increase in clients this year. Just to let you know we will probably be receiving some of the food boxes you packed with our delivery on November 17th. We both also support the Red Cross in their disaster work and blood drives. I was approaching my 25 gallon pin when I was diagnosed with cancer and had to stop donating, my wife continues to donate. We look forward to doing business with your team in the future. Best regards, Ed & Janette Engel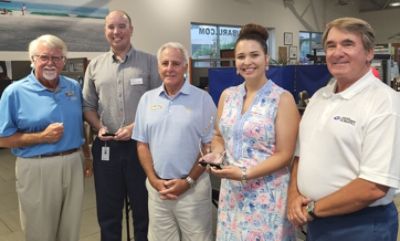 ---
The Bridge Run Cherishes Local Sponsors - Mark C
The annual Cooper River Bridge Run is one of the 10 largest 10k events in the country, with thousands of local runners and those from throughout the world to compete. As we have now finished the 45th year, we look back on all of our major corporate sponsors, critical to our success. And we are also compelled to recognize the many local sponsors that really make the event what it has become - a World Class Event. Crews Subaru is a wonderful example and has been involved with us for 13 years. Marketing Guy Ken is always ready to do whatever we need and cooperates fully with our EXPO team and Finish Festival managers. We can always count on them for much needed local funds, and to always find a way to maximize their involvement. Ken knows how to get Subaru vehicles noticed, and never fails to impress. For us, Crews Subaru is more than a car dealer. They are a cherished partner for us and many, many other charities and events in our community. For those of us involved in the Bridge Run, we are positive that no one does it quite like Crews Subaru. More than a car dealer. It's fun to watch!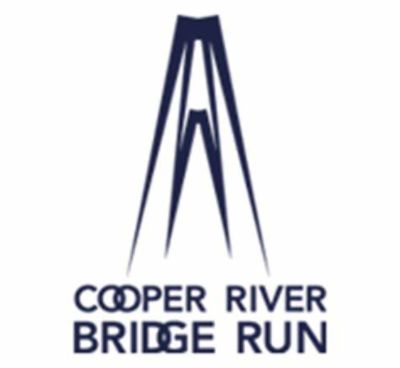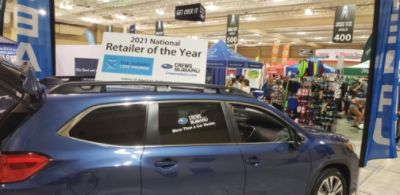 ---
9th Annual Bag Lady Luncheon - Alix T
Crews Subaru's Ken French did a truly magnificent job at our 9th Annual Bag Lady Luncheon on October 6th. As auctioneer he surpassed every event we've ever had when he managed to raise over $100,000 in ten minutes for our House. To say that we were excited doesn't cover it. Ecstatic, over the moon, euphoric.. and he didn't stop there. In all, the luncheon brought in over $240,000, a record, and we owe so much to Ken!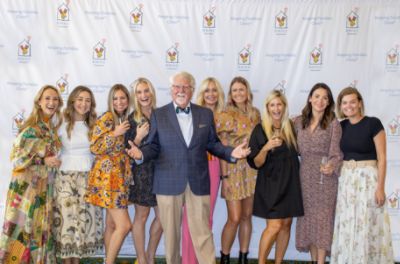 ---
Surfers Healing Folly & Crews Subaru - Nancy H
Surfers Healing Folly Beach seeks to enrich the lives of children with Autism by providing one perfect day of surf therapy in an atmosphere of total acceptance and inclusion. We are a 501(c)3 nonprofit organization run solely by volunteers, and funded by the kindness and generosity of businesses and individuals. Surfers Healing has and always will be free of charge to our very special families. We provide therapeutic surf sessions with world class surfers as well as t-shirts, stuffed goody bags, food for the whole family, a fun meet and greet with the pros, sensory friendly activities, a free banquet for all and much more! It is our pleasure to provide "one perfect day" of surf therapy with the best team in the world and are extremely grateful to Crews Subaru's total support and participation in our special event. Crews Subaru has been by our side for all fifteen years, and we are so thankful for the continued support! Crews Subaru is involved with Surfers Healing on every possible level, from loaning us a beautiful Subaru for the duration of our event, to a monetary donation, to sandals on the beach volunteer work and so much more! We feel the love and know we can always count on Crews Subaru. Robert Crews is an amazing community leader and always asks us how Subaru can help our effort. He realizes the importance of helping those who might not have the easiest of daily lives. Robert sees the power of kindness and compassion and we appreciate him and Crews Subaru for all their help. Robert Crews, Ken French and the entire Crews Subaru staff are more than sponsors, they're beloved FRIENDS. Mahalo, Crews Subaru!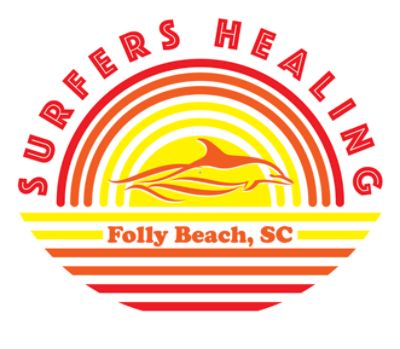 ---
JB Charleston - Donna B
The value of our partnership with Crews Subaru is immeasurable. The Crews Subaru team openly embraces the philosophy of supporting our Joint Base Charleston military community and it shows through the diversity of the programs they support. From Presenting Sponsor of the JB Charleston Air Expo, the largest free outdoor event in SC, to family-centric community celebrations such as Freedom Fest, or the America's Armed Forces Kids Run and our annual Summer Reading Program as part of Subaru Loves Reading, Crews Subaru is known for supporting the military and great causes large and small. They seem to be everywhere. Robert, HR and Ken prove every day that yes, Crews Subaru is more than a car dealer. Joint Base Charleston greatly appreciates and thanks Crews Subaru for taking care of people, not just numbers.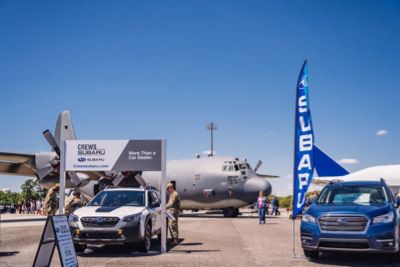 ---
Cheering Women Across the Finish Line - Sarah H
We are a women-owned triathlon event company called She Tris Sprint Triathlon. We put on short distance triathlons for women, catering especially to beginners and those newer to the sport. Ever since 2019, Crews Subaru has supported our organization as our Title Sponsor and their team attends every race to not only showcase the cars, but to kick off the events and then cheer the ladies on. Having the support of Crews Subaru helps us reach more women, improve their health, and build a better community in general. We are so very grateful for all of the Crews team, especially Ken!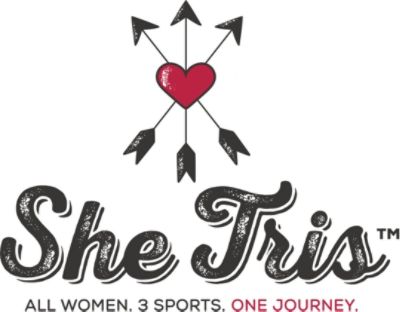 ---