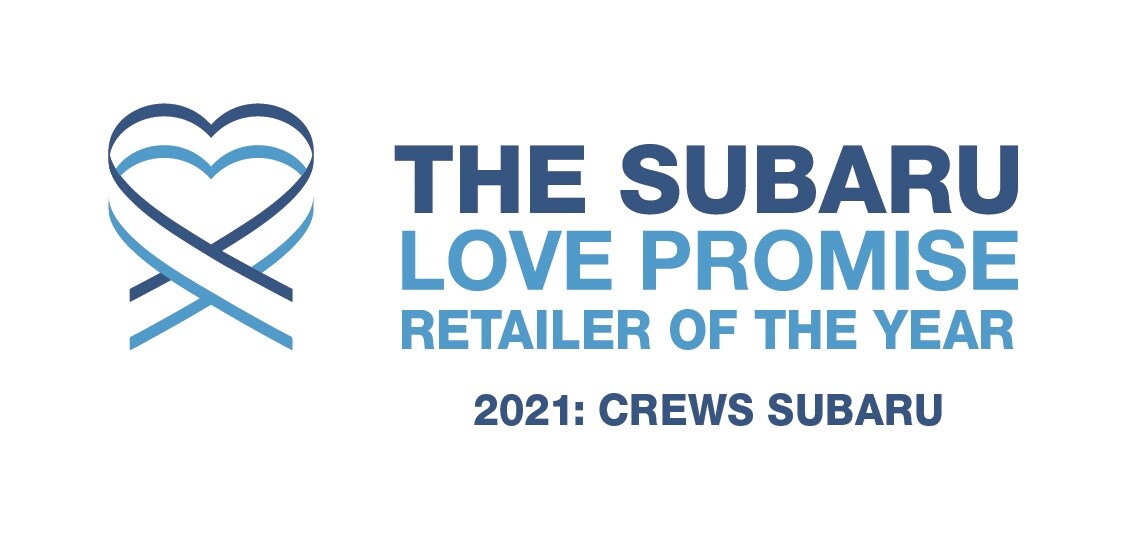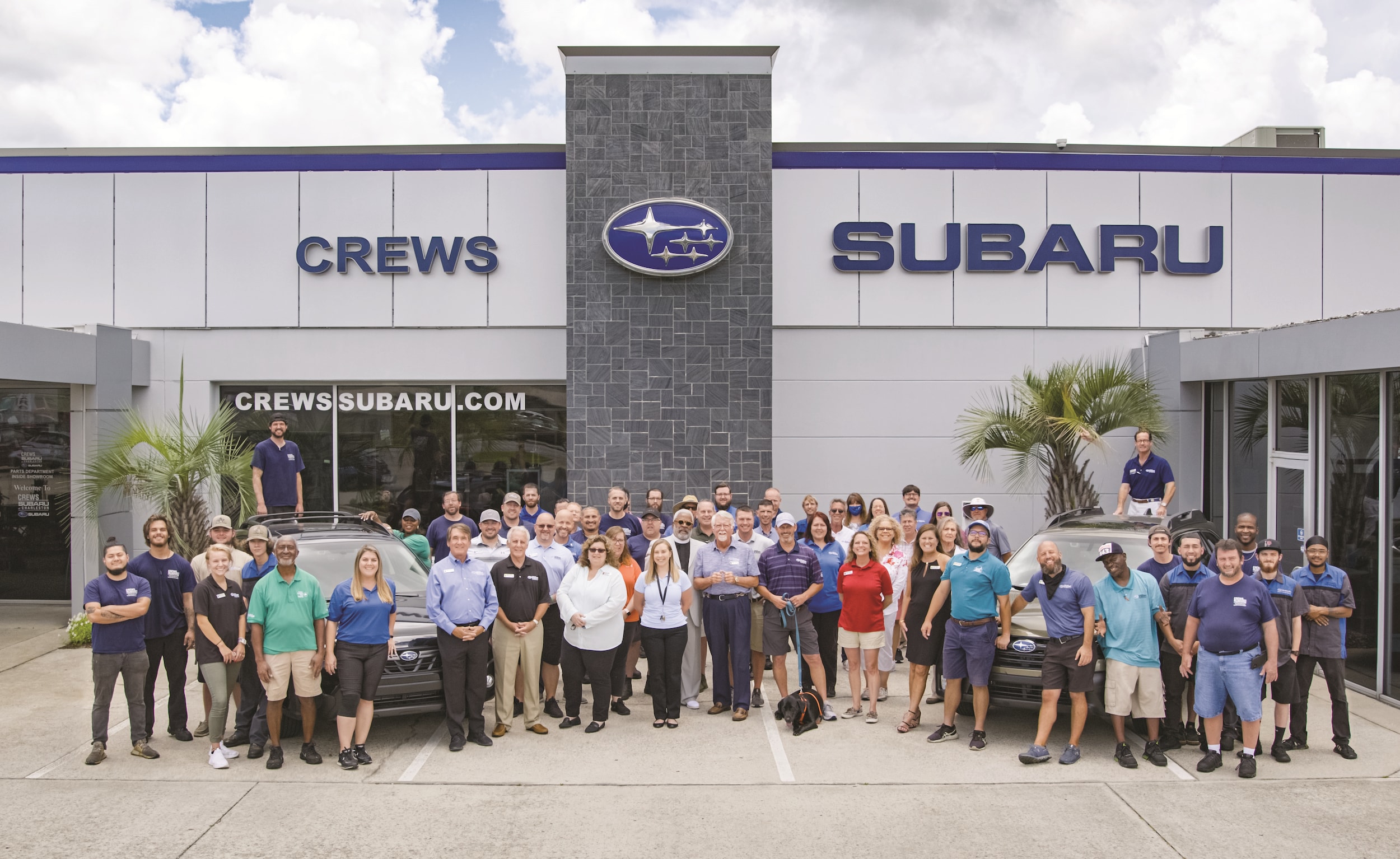 If you would like to learn more or help our partners,
click on the links below to volunteer or donate today.
Congratulations to Crews Subaru, 2021 Subaru Love Promise Retailer of the Year.
At Crews Subaru, the best opportunity is the opportunity to be of service to others.
In the 12 years since their founding, they've dedicated their time and efforts to 36 charities and initiatives throughout the community, contributing over $1.1 million in donations. 
Committed to Community 
Building decade-long relationships with the American Red Cross, Ronald McDonald House, Charleston Animal Society, Meals on Wheels, and their local parks and recreation center, Crews Subaru has proven that time is no constraint on the dedication to service. Each year, they aim to not only strengthen their relationships in the community but to build new ones.
Committed to Going Above and Beyond
During the height of the pandemic, Crews Subaru was more than willing to step up. They were the first auto retailer in South Carolina to open their doors for the American Red Cross, hosting 13 blood drives and helping them save an estimated 1,500 lives. For their extensive efforts, they were awarded #1 Automotive Blood Drive Location, not only in South Carolina but the entire U.S. 
They didn't stop there. Inspired by Subaru of America's partnership with Feeding America®, Crews Subaru teamed up with the Lowcountry Food Bank. The initiative distributes 2 million pounds of food a month across 10 coastal counties. During the first year of their partnership, Crews Subaru raised $16,000 and collected 3,000 pounds of food. This year, they upped their game by committing to a long-term partnership and raising $50,000 as a Subaru Feeding America partner.
Committed to Customers
For the Bouchard family, Subaru isn't just a brand. They're family. When Mrs. Bouchard went into labor in the front seat of their Subaru Ascent, Crews Subaru was ready to offer support. While they were able to deliver their baby without issue, the same couldn't be said for their Ascent. The truck suffered from a few cosmetic damages caused by the birth of their baby boy and a minor accident along the way. After hearing their story, Crews Subaru covered the repairs entirely, nearly 
$3,000 in damages. Their dedication to excellent customer service doesn't end with the Bouchards. Their devotion to their customers has earned them the Customer Commitment Award from 2018-2020 and the Stellar Care Award from 2013-2017. 
His Namesake, His Role Model
When Robert Crews sees the sign on the dealership building every morning, it's not his name he sees. It's his father's. Throughout his life, his father was continually giving back and supporting those around him. And while Robert thinks his dad would be proud, he'd be even more proud of the good that Robert and his team do in the community. 
At Crews Subaru, it's an honor and a passion to help others. In recognition of their commitment to service and excellence, we award Crews Subaru the 2021 Subaru Love Promise Retailer of the Year Award.
Love. It's what makes Subaru, Subaru.