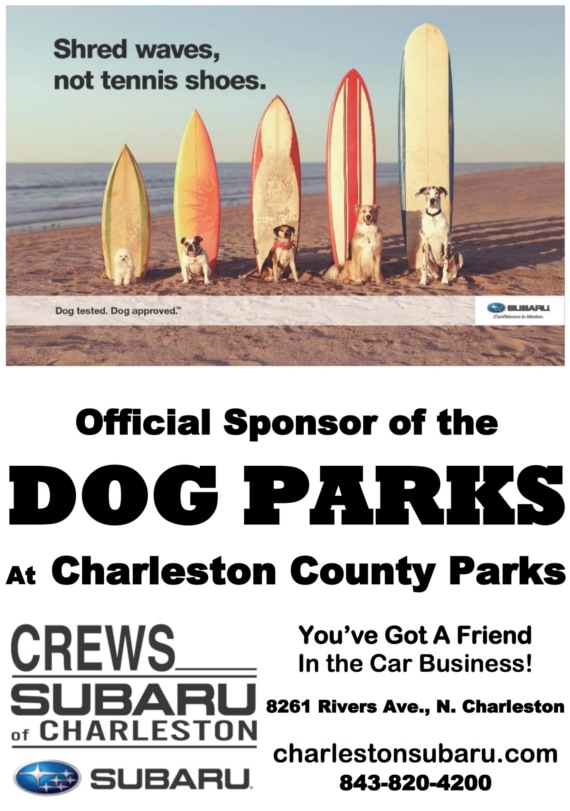 Crews Subaru and Charleston County Dog Parks Team Up for Clean, Safe Canine Fun!
Dog is man's best friend--but Charleston can be a busy, bustling place, and you can't always bring your best friend with you wherever you go. And off-leash play in unsecured areas is just plain unsafe, especially if your dog is still in training. That's why securely fenced play spaces are as important for a dog's health and happiness (if they like to play with dogs) as good-quality food is.
And it's why Crews Subaru of Charleston is proud to be an official sponsor of the Dog Parks at Charleston County Parks.
Sufficient exercise can be a driving factor in whether you have a dog that's happy, well-adjusted, and fun to be with, or a dog that's naughty and a handful! Being able to run, swim, play fetch, and wrestle is an important part of your dog's life, along with at-home training, leash walks, and cuddling.
So let your day go to the dogs, with a visit to James Island County Park, Wannamaker County Park, or Palmetto Islands County Park!
Dog Park Rules and Tips
Dog parks should be fun for everyone! This means that dogs who are very young, who are nervous or aggressive, who are sick or have not had their vaccinations, and dogs who play too rough may be happier having one-on-one play dates at home with a close canine friend instead.
Follow these common-sense dog park rules--that can be found on the Charleston County Dog Parks website, and we can all keep our parks looking beautiful, and keep our best friends safe and happy.
Not sure if your dog is ready for the park just yet? Brush Up On Your "Petiquette".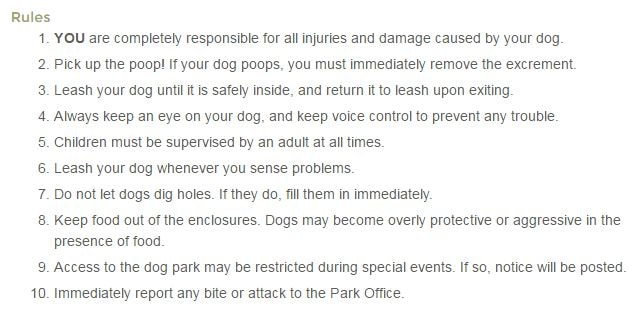 Source - www.ccprc.com/1513/Dog-Parks

Charleston County Dog Parks
---
Taking a trip to one of CCPRC's off-leash dog parks is a special treat for you and your pups. With tons of space to run and play fetch, taking your best friends along for fresh air and exercise is as good for you as it is the four-legged pals! Get out today and explore one of the three great dog parks in the Charleston area. With three great locations, one is not far from where you live!
Each park features areas specifically designed for large and small dogs, and the dog park at James Island County Park has an amazing lake where the pooches can cool off.
Dog Park Locations
---
Dog Park Rules
---
Gotta have some rules or everything will go to the dogs. Everyone's enjoyment of the dog parks will largely depend on the self-monitoring and cooperation of you, the dog owners. Please:
keep it healthy and hospitable by encouraging others through your good example.

note that we do not allow dogs that are sick, aggressive, in-heat, without current vaccination displayed, or too young for rabies vaccinations.
For a complete list of rules and "petiquette," please check out the
CCPRC website
.
Thanks! And we hope to see you at the parks!