Crews Subaru of Charleston Can Handle Any Auto Service or Repair
The service technicians at Crews Subaru of Charleston are factory-trained and Subaru-certified. This level of skill and experience means that you can bring any vehicle or issue to us. Our service techs will use all the resources at their disposal to make short work of the problem. Below are just some of the common issues our service center can address.
Learn More About Our Subaru Certified Technicians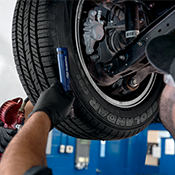 Tire Installation
Making sure you have a good set of tires on your car is key to its safe operation. Our service team can install a new set of tires for you in our service center.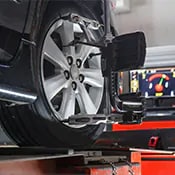 Tire Rotation and Wheel Alignment
Routine tire rotation is a vital part of making sure that your tires wear evenly. Wheel alignment also makes sure that your tires wear evenly and that you are getting the best ride and fuel economy. We can assist you with both needs.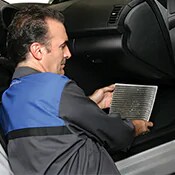 Air Cabin Filter Replacement
Getting your cabin air filter replaced makes sure that pollutants and other nasty particles don't get into the cabin of your vehicle. The service techs at our dealership can make sure that your air filter is replaced if it is clogged.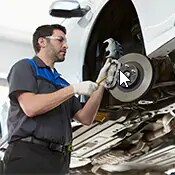 Brakes
Our service technicians can inspect your brake system to make sure that it is ready to bring your vehicle to complete stop. We can replace any components in your brake system that are worn.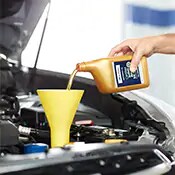 Oil Changes
When you change your oil at the proper intervals, it can help prolong the life of your engine. Come to our dealership to get your oil changed.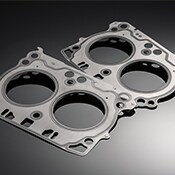 Gasket and Timing Belt Replacement
Replacing worn gaskets and seals ensures that your vehicle won't get any leaks that end up causing damage to other components of your car. Our service technicians can inspect your seals and gaskets to see if they need replacing.
Get the Benefit of Express Service
Crews Subaru of Charleston, in Charleston, SC, has an Express Service option that requires no appointment. If you are a driver who doesn't have time to set an appointment, it may help you get some of your vital car services done. Oil changes, tire rotations, bulb replacements, and battery inspections are just some of the jobs you can get done in our Express Service bays.
If you have a major car service or auto repair you need done, contact the service center at our dealership today to schedule your appointment. We will show you why so many people in the area choose to service their vehicles with us.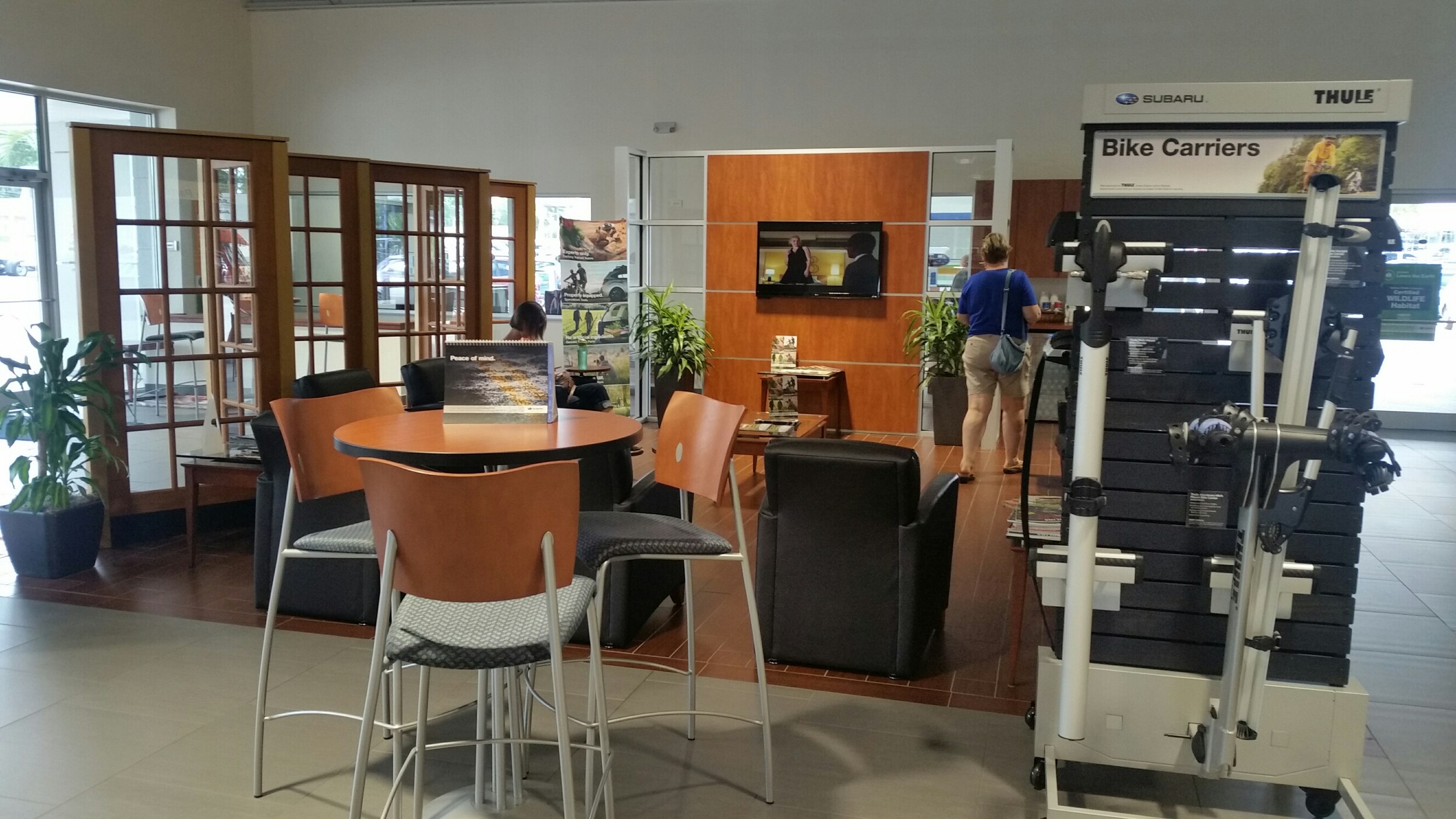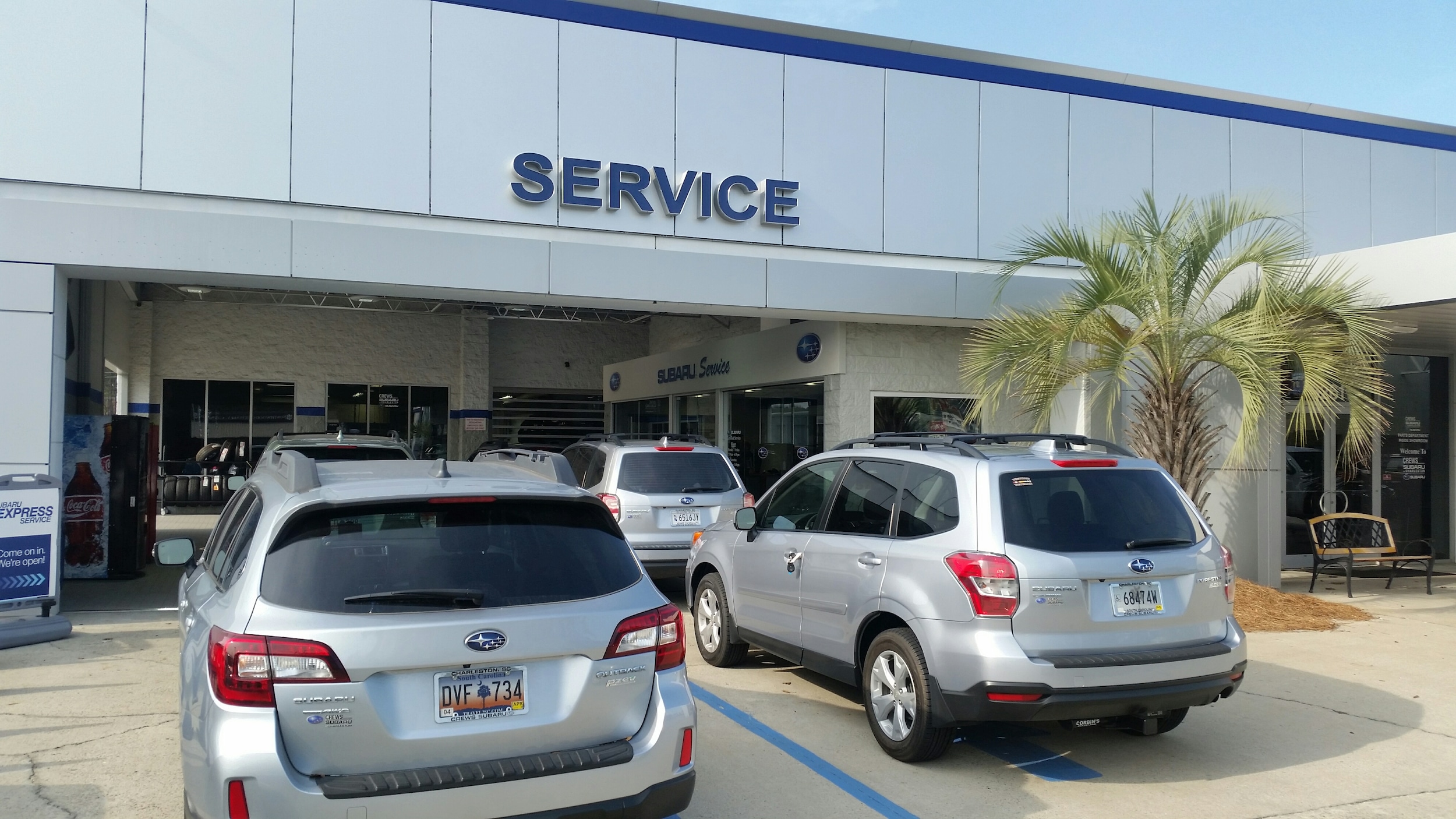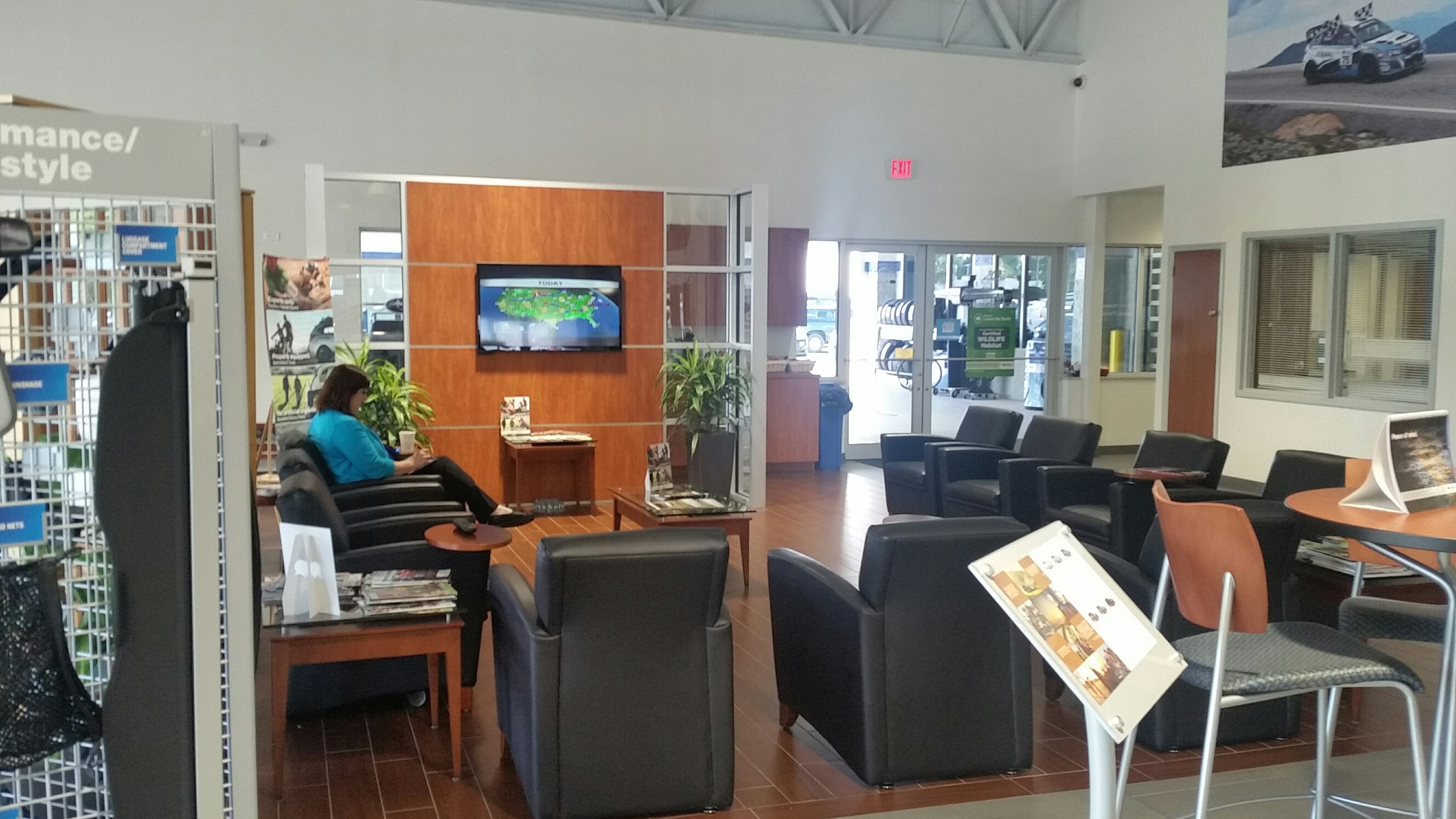 If you're looking for a reliable car that is fun to drive, then the Subaru brand might be perfect for you. However, even if your Subaru is running well and in good shape, it's important to get regular service done at our dealership. We'll make sure everything is up-to-date and there are no issues with the vehicle. We have certified technicians who will complete any service or repairs needed on your car. We have genuine parts from Subaru, which means that when we decide to replace something on your Subaru SUV or car, we know it will work exactly as designed by the manufacturer.
Top Reasons to Visit Our Subaru Dealership for Service
Certified technicians: We employ certified technicians that can help you take care of your Subaru vehicle by providing high-quality service and the right advice for your car.
Genuine auto parts: We only have genuine Subaru parts, so you can ensure that your car is getting the best possible care at our service center near Mount Pleasant.
Convenient location: Whether you want to stop by for Subaru service before taking a sunset drive near Isle of Palms Beach or pencil us in for an appointment during the workweek, our convenient location makes it easy for you to stop by for routine service.
Comprehensive service: We offer comprehensive service for all Subaru models, so you can feel confident that your car is in good hands when you visit our service center near Hanahan.
Competitive prices: We offer competitive prices on all our services and repairs, so you can feel confident that you're getting the best deal possible. We offer affordable prices on all our services so that you can get the most value for your money.
Excellent customer service: Our dealership is popular with drivers near Summerville for its excellent customer service, and we remain committed to providing our customers with the best possible experience.
Friendly staff: Our staff is friendly and can answer any questions about our services or parts. We only employ skilled and knowledgeable technicians who will be happy to help you with anything you need.
If you're looking for a reliable and trustworthy Subaru dealership for your regular service needs, then look no further than our dealership near West Ashley today. We'll take care of everything for you so that you can relax.
Services We Offer at Our Auto Maintenance Facility
Oil changes - One of the most common services we offer drivers near Goose Creek is an oil change. It's essential to change your oil to keep your engine running smoothly regularly.
Brake service - Our brake service will help keep your brakes in good condition and ensure they function properly as you travel around Charleston.
Transmission service - The transmission services we offer will help maintain your car and keep it in good condition.
Tire inspection or replacement - Tire inspections and replacements are quick and easy services that you can get from us. They are a crucial part of Subaru maintenance, and it's essential to have them done regularly.
Diagnostic checks - We offer a diagnostic check, which can help detect any issues with your car early on and give you the information you need to address them.
Car battery replacement - Don't let a car battery die and leave you stranded. We have a wide range of car batteries to choose from, so we can find the right fit for your vehicle.
When it comes to taking care of your Subaru, Crews Subaru of Charleston has got you covered. When it's time for regular service, visit our certified technicians. We'll get you all set for a day exploring the Charles Towne Landing State Historic Site to learn about our state's founding and history.
Schedule Your Subaru Service Today
If you're looking for a truly reliable and trustworthy dealership that will help keep your vehicle running smoothly and in top quality, then schedule your service right here with us at our Subaru dealership today. We look forward to seeing you soon.