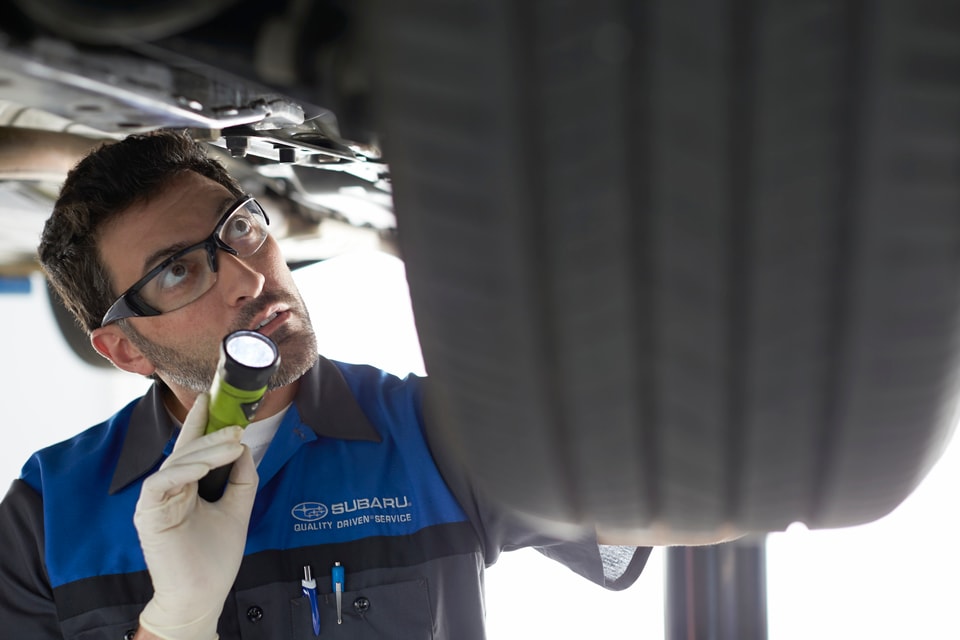 ?It's no secret that routine maintenance is the key to long life and better performance for your Subaru, but how often does it need service? When is the perfect time to contact our team of expert Subaru technicians for a service appointment in Charleston? Here we'll go over some of the most common Subaru maintenance items and dig into how often you should bring your car or SUV into our shop for a checkup!
How often should I service my vehicle?
Your owner's manual is a great place to look if you're curious about the specifics of your vehicle's needs. All vehicles are a little different with regards to when they need certain types of service, but the need for routine maintenance is consistent across the board. That said, the following tips are broadly applicable to most vehicles, and we encourage you to reach out to us if you have any questions about when to service your Subaru near Mount Pleasant.
Oil change: Schedule every 5,000 to 7,500 miles or once every six months (whichever you hit first). Fresh, clean oil is crucial to your engine's performance.
Tire rotation: Every six months. We recommend knocking out oil changes and tire rotations at the same time to ensure even tire wire and longer-lasting tires.
Brake service: Schedule a brake check once or twice a year. Brake pads can last anywhere between 25,000 miles to 65,000 miles depending on your driving conditions and habits, so it's best to check your brakes periodically to make sure you're not missing a potential problem.
Wheel alignment: Schedule a check at least once a year and be sure to schedule an alignment whenever you install a set of new tires. Your tires will thank you for it later.
Is your Subaru about due for service near Hanahan? Schedule an appointment today, and we'll be happy to take care of all your routine maintenance needs for you. Our Subaru service center is proud to serve the West Ashley and Summerville areas, so feel free to get in touch with us if you have any questions!