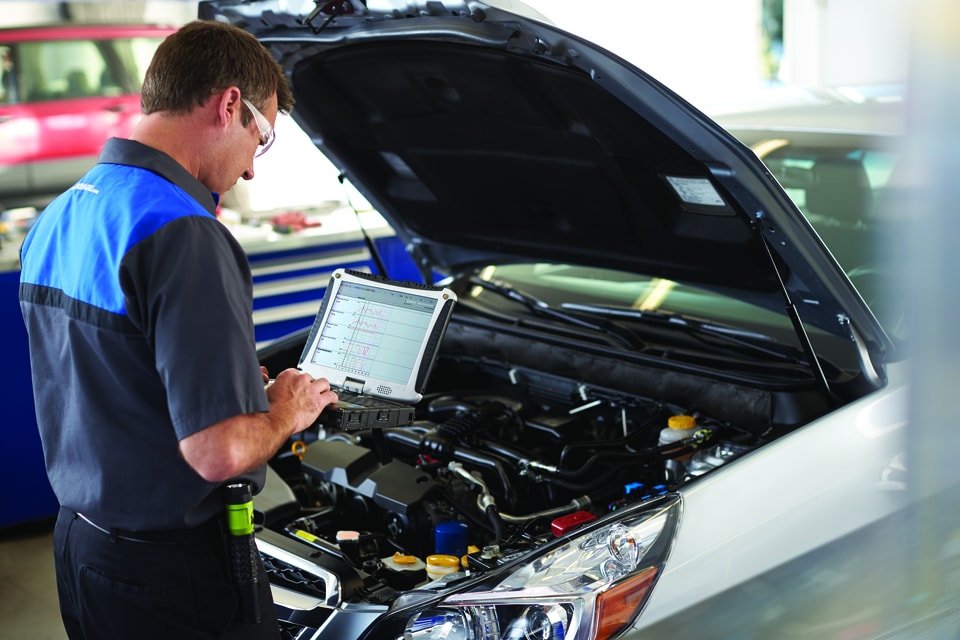 Winter is on it's way to South Carolina. And though we don't face extreme blizzards or the elements of below freezing temperatures, it is wise to have your vehicle inspected and serviced before colder weather arrives bringing with it the change in driving conditions for the highways and roads of Charleston and Mount Pleasant. For the drivers in Hanahan, West Ashley, and Summerville, SC, here's what you can look forward to at our Winter Service event at Crews Subaru of Charleston.
Our certified Subaru technicians go above and beyond to ensure your safety and reliability when taking to the winter roads of South Carolina. We cover all the essentials to prepare your vehicle for the wet and cold elements winter brings to our area and being prepared beforehand is wise because it can save you time and hassle in the long-run.
Our factory-trained Subaru technicians will inspect your vehicle for any potential malfunctions for free, and we will conduct a handful of essential services and repairs for your vehicle if needed. Everything from oil changes, transmission flushes, brake repairs, filter and battery replacements, windshield wiper replacement, headlamp and tail light repairs, tire rotations, and wheel alignment, is provided by our team of experts. We also provide our drivers with OEM Subaru parts, so you receive nothing short of excellent quality! You can also save on certain services so visit our promotion page to see what is available today.
Prepare your Subaru for the winter road conditions and schedule your service appointment today at Crews Subaru of Charleston. Schedule service online or feel free to call our service center at (888) 815.7341. We look forward to serving you and preparing your car for the winter elements ahead of us!