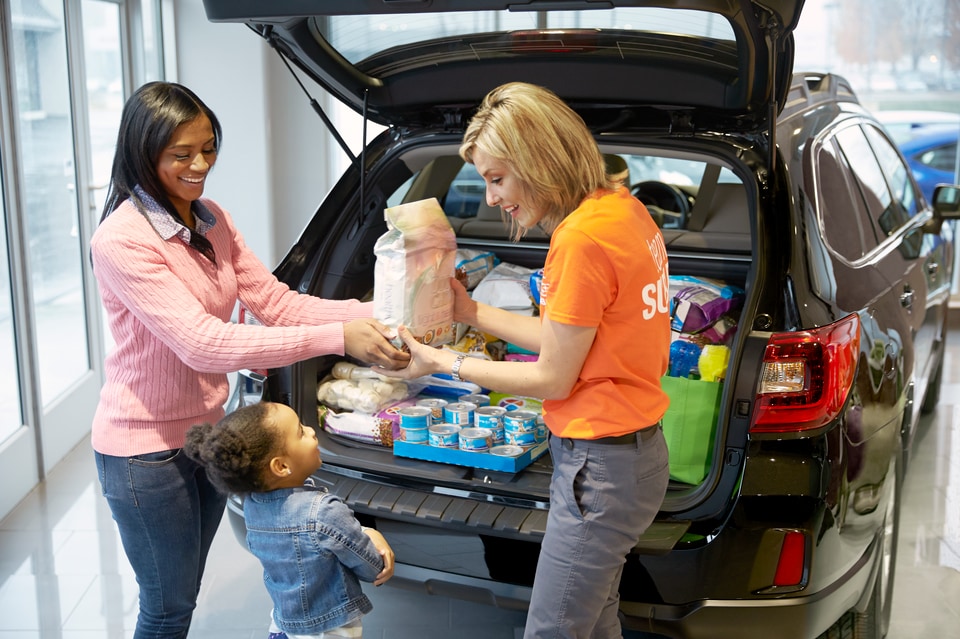 For the Subaru lovers, enthusiast, and future Subaru owners, the Subaru Love Promise is more than just a statement, it is a commitment from the Crews Subaru of Charleston dealership to the customers, environment, community, and way of life here in our section of South Carolina. Together, we can make a difference in the areas of Charleston, and when you experience the high-quality of a Subaru model, you are giving back to your environment and community.
Crews Subaru of Charleston is no ordinary car dealership in the sense that we proudly participate in community involvement when sponsoring or assisting non-profit organizations that support the well-being and positive motion toward the greater good of the Charleston community. From environmental causes to educational learning programs and community assistance with volunteer projects like Meals on Wheels America or the Make a Wish Foundation, giving back to our drivers and community is what we're dedicated to.
When you choose Subaru, you select a vehicle that represents a commitment to the enhancement of communities across our great country. Yearly we join local non-profit organizations and charities to raise funds for those in need. Together we can look forward to a brighter future for all, so share the love and experience the Subaru Love Promise in Charleston, SC. We all can make a difference starting within our community. Visit our Subaru Love Promise page for more information on how you can make a difference, or stop by our dealership at 8261 Rivers Ave in North Charleston and speak about our future events in person.